Access an IncyteCARES for Jakafi Enrollment Form.
A completed IncyteCARES for Jakafi Program Enrollment Form can also serve as your patient's first prescription. Completion takes about 15 minutes.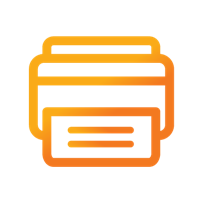 To Submit Via Fax
Your Incyte representative can also provide
a tear pad of IncyteCARES for Jakafi enrollment forms.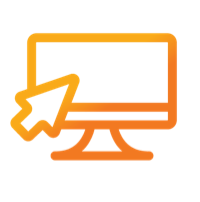 Via Secure Website
There's no need to set up an account or password.
For security, information you enter in the online
form is not saved when you close it.
Note that not all patients who have been prescribed Jakafi® (ruxolitinib) are
eligible to enroll in IncyteCARES for Jakafi or to receive all services we provide.
Contact IncyteCARES for Jakafi at 1-855-452-5234 for more information.
Follow These Simple Steps
Save time by gathering required patient information before you start!
Step 1: Complete the Patient Information (or have your patient complete it) including:
Patient shipping address for medication delivery
Contact phone number(s)
Prescription insurance information
Financial information (if being considered for Patient Assistance Program)
---
Step 2: Complete the Physician Information including:
Practice and provider information
Patient's clinical information
Patient's prescription details
---
Step 3: Review and sign the Physician Declaration (You can e-sign the online enrollment form)
---
Step 4: Submit the IncyteCARES Program Enrollment Form with or without the signed Patient Authorization
You can have your patient sign the Patient Authorization section of the enrollment form before you submit it. Or you can leave it blank and IncyteCARES for Jakafi will call your patient to get verbal authorization for the program.
(Patient authorization is not needed if you're requesting only a benefits verification.)
Once an eligible patient is enrolled, an IncyteCARES for Jakafi representative will call to:
Review coverage and costs for the prescribed medication
Coordinate the patient's prescription and monthly delivery with an appropriate specialty pharmacy
Offer financial assistance options for which the patient may be eligible
Explain other resources and support available to the patient during treatment
Did You Know?
Sometimes, patients contact IncyteCARES for Jakafi directly to start an enrollment form. In that case, a representative will take the patient's information and may call the prescriber's office to gather the additional information needed to qualify and enroll the patient.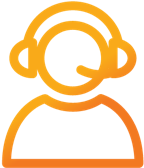 Contact IncyteCARES for Jakafi
Our team is available Monday through Friday, 8 AM–8 PM ET
Call us at 1-855-452-5234