For Eligible Patients with Commercial Prescription Insurance
Eligible patients may pay as little as $0* per tube for OPZELURA.
*
Eligibility required. For use only with commercial prescription insurance. The card may not be used if the patient is enrolled in a government-funded prescription insurance program or if they pay cash for their prescription. Individual out-of-pocket cost may vary. Maximum benefits per tube and per calendar year apply. Must be used for an FDA-approved indication. Additional Terms and Conditions apply.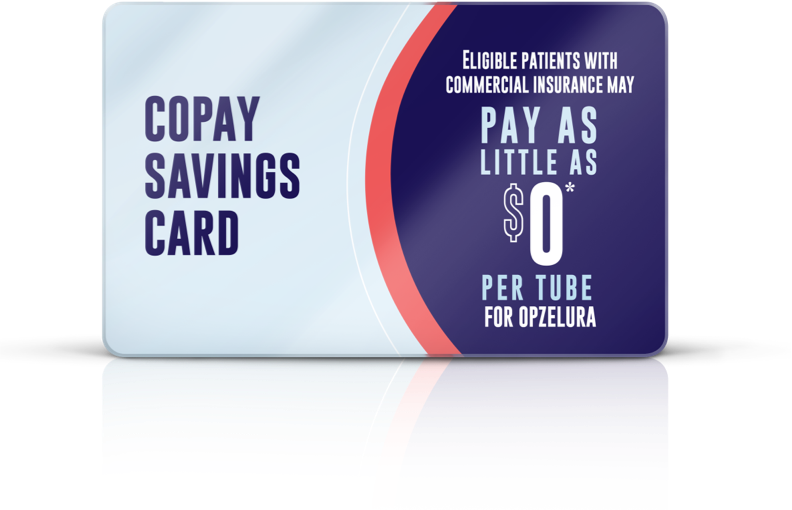 CONTACT US
CONTACT US
Call IncyteCARES for OPZELURA
at 1-800-932-1720,
Monday through Friday,
8 AM–8 PM ET